There are actually two general reasons why people need to have their homes or properties mortgaged. The first is to buy a property or a house where the individual's available cash is not enough to cover the entire cost of the purchase or to have their existing property pledged as a security for a bank loan where the proceeds will be used for something else.
In short, a mortgage loan is used to purchase properties or to raise funds by existing owners to be used for other purposes such as to renovate a house or to purchase other real estate properties. There are two types of mortgage applicants and they are single individuals mortgaging their personal and private real estate properties and businesses that mortgages commercial solid assets like buildings and property lots. The Loan Company that usually furnishes mortgage loan is a conventional and conservative lending institution like banks, credit unions and other high financing lending companies whose specific function is to simply provide mortgage loans to individuals and businesses.
The usual features of a standard mortgage loan is the amount of the loan applied for, its maturity, interest rate, repayment terms and conditions and other various conditions stipulated and agreed upon by the lender and the borrower. However, one distinct feature of this type of loans is that the mortgage lender has priority rights over the secured property.
This simply means that other creditors of the borrowers will not have any right whatsoever on the mortgaged property in the event that the borrower do not make good on the loan obligations he has with his other lenders. However, in the event a bankruptcy and the property in question needs to be sold to cover the various loans of the borrower, the mortgage lender will have to be paid in full first before the borrower can settle his account with his other creditors.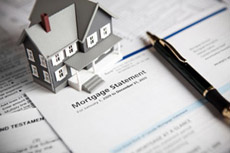 In most countries, like Singapore, it's a normal activity for most Singaporean to purchase properties and homes funded by mortgage loans. As a matter of fact, it is highly encouraged in the country. We have to remember that there are only a handful of people who would have the amount of funds or liquid asset to allow them to buy properties right away. Here in Singapore, where the demand for homes and properties are quite high, their internal market for home loans have been raised dramatically. There is one general rule to consider when you find yourself applying for a home loan and that is to learn how to get the best loan rates for the financial assistance you are applying for. For you to do this you need to consider these factors.
Decide whether to go with a fixed or floating interest rate.
How long should it take you to pay for the loan or what repayment plan will you be applying for.
Remember that most lending institutions, especially bank has a fixed limit on how long they can give you a preferred interest rate.
And finally that floating interest rate in Singapore is not pegged to the Singapore Interbank Offered Rate (SIBOR) and/or Singapore Swap Offer Rate (SOR).